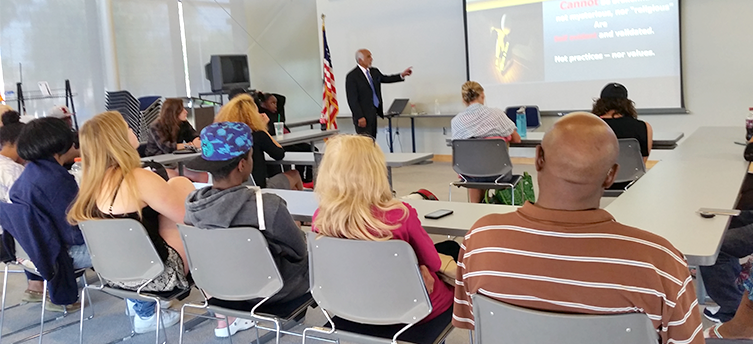 Supervise Monitor Educate Program (SME)
For partner
The Supervision Monitoring Education Program (SME) by Diversion Solutions takes on the responsibility to supervise individuals who fall through the cracks of the legal system. We support your office with Diversion, Stay of Adjudication, Continuances, Post Charge, etc. SME ensures that court or prosecuting attorney requirements are fulfilled. From keeping offenders out of trouble to attending required cognitive classes, evaluations, tests, etc.
Diversion Solution's SME Program is affordable for the participants. It offers a clear pathway and structure for success through accountability and personal responsibility.
For 20 years Diversion Solutions has been developing and managing diversion programs. We monitor and educate individuals from Minnesota, Wisconsin, Colorado, and Texas. Our programs were developed collaboratively with pulling from the experience of Prosecutors, Law Enforcement, judges and offenders.
We have an industry leading 82% success record.
Industry Leading success record
82% graduated or active
18% failed to meet requirements
SME programs provide cost effective solutions using best of class reporting and results.
Manage full victim restitution from collection to disbursements.
No cost. We implement, manage and develop the programs with no cost to your office.
Provide evidence based reporting.
No Contracts.
Track each participant to assure accurate documenting of both success and failures. We are in contact bi-monthly with participants until ALL requirements of the program have been completed.
Reduce case load and staff time
Verify with the State system that there are no other pending offense before participant is released from our programs.

Online referrals for ease of attorneys

24/7 participant look up

At glance history on Participants
All SME classes are offered in the following languages:
Specifically Designed courses:
Our courses are taught by instructors in your communities!
For remote participants we offer live video conference courses!
Alcohol/ Drug
Conflict/anger management
Personal Leadership
Financial literacy and management
Personal Leadership Advanced (4 class series)
Ramifications of Social Media
Theft/Shoplifting /Property
Traffic Education
Parenting (4 class series)
"I started contracting services from Diversion Solutions in 2002 with their Check Diversion Program.  In addition to Check Diversion, while in office, I contracted the Driver's License Reinstatement  and Theft Diversion Programs. I also asked Diversion Solutions to develop a DUI Training/Monitoring Program and Felony Pre-Trial Program that wouldn't cost the county any money or time in the development and management.  Diversion Solutions stepped up to the plate, took on the development task (freeing up my employees) and developed both programs. Scott provided solutions that not only saved money, but improved outcomes for the participants and the county."